December 2012 – The Hawelti-School as money box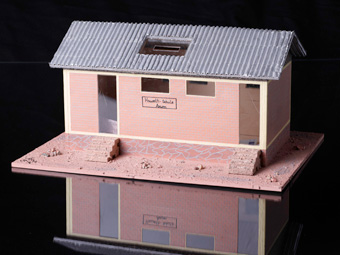 We felt what was missing from our organisation was a fitting "Money box for donations". Therefore we have contacted Anna Brix, a young and creative woman from Berlin that is an excellent Carpenter. We asked her to design a money box for us and gave her totally free rein in the design. Mrs Brix agreed immediately and was designing a building of the Hawati school in Axum true to scale. The miniature of the Hawelti-School had been handed over to us and we could not be more pleased.
We would like to thank the Artist for her work from the bottom of our hearts.